Creativity
Creativity, Art, Pottery and Painting are an essential part of life at Ludwell. We believe every child is creative and aim to find what inspires them through a lively, stimulating creative environment. We expose them to a variety of different creative disciplines and media including: pottery, drawing, printmaking, wire, papier maché, plaster and textiles.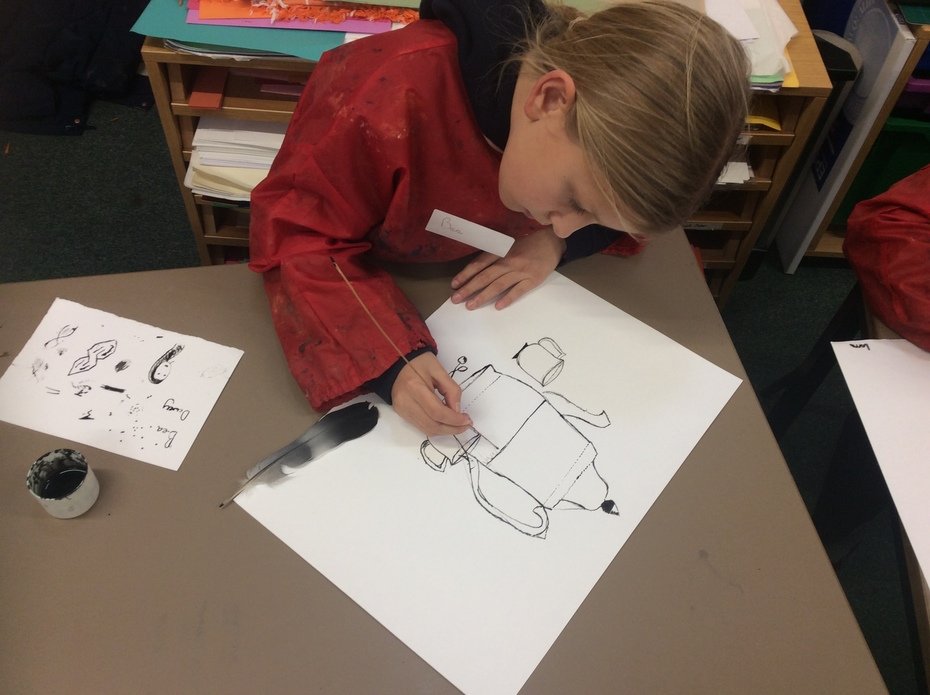 The grounds and its produce feed their imagination providing all sorts of stimuli for their creative projects. Perspective and landscape drawing are taught using the Victorian building which house our school and the surrounding fields, while apples and pears from the nearby orchards are used to teach still life drawing. The flowers from our beautiful school garden offer endless scope for detailed pencil drawings and experimentation with colour.
Come & Have A Look At Our New Library Painting!
Phyllis Wolff, a local artist, has very kindly painted our new library with this wonderful piece. It has been great for the children to see the process of creating such a large- scale piece and to be inspired to 'have a go' at creating their own pieces in a similar style. Thank you very much to Phyllis for giving the community of Ludwell something which we can treasure for many years to come.