Penguin Class
Welcome to Penguin Class!
We are a mixed Year 2 and Year 3 class and Miss Nash is our teacher.
Our lovely teaching assistant is Mrs Woodrow.
Design & Technology
We have been working hard to make moving posters with levers and linkages by exploring mechanisms. We designed our posters and then made them. We are looking forward to working together to evaluate our posters so that we can amend them to make them even better and more complex!
Air Ambulance Visit
Simon from Wiltshire and Dorset Air Ambulance visited us to teach us all about the work of the Air Ambulance, how we can help to raise funds for this vital service and to teach us some important lifesaving skills. Our favourite part was practising CPR to the tune of Baby Shark!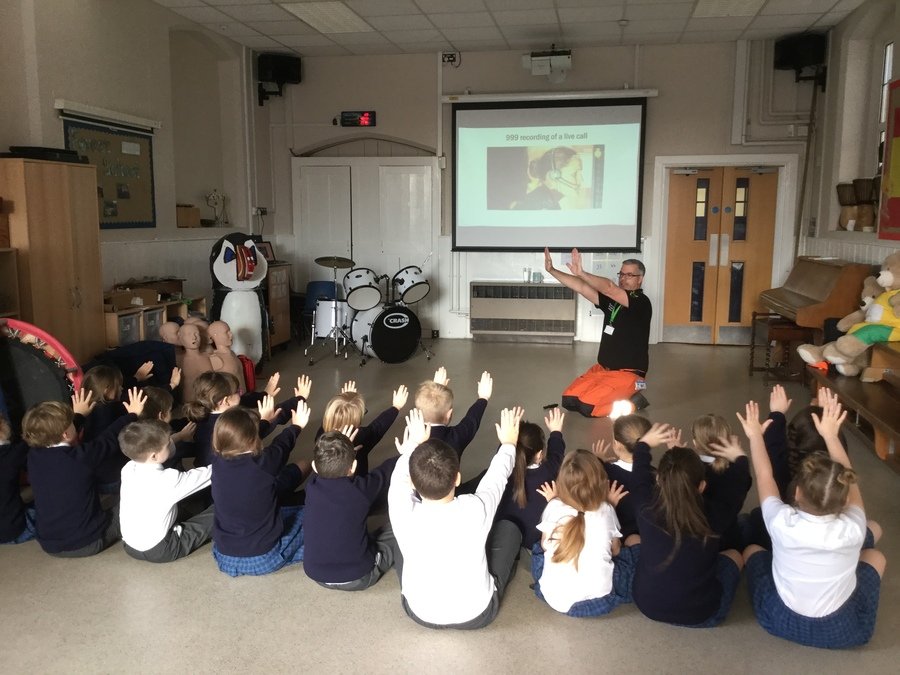 Read All About It!
We have been working very hard in English to write newspaper reports based on the book Stone Age Boy. We wrote and edited our writing to report on what Stone Age Boy had said he witnessed. Come and have a look at our fantastic writing when you are next in school for Book Look Fridays.
Visit To The Ancient Technology Centre
To support our learning about The Stone Age, we visited the Ancient Technology Centre. We had a great time learning to make Stone Age weapons, learning about Stone Age homes and increasing our knowledge of clothing and food. Have a look at the pictures below to see what we got up to.
Cassandra has been so excited about our Stone Age topic that she continued her learning at home. Have a look at her fantastic Stone Age settlement model. Well done, Cassandra- great work!
Marvellous Maths!
We have been learning about place value and solving problems together. We used a range of concrete resources to support our learning and to explore different ways of solving problems.
Stone Age Topic
As part of learning about the Stone Age, we have been exploring different types of rocks and identifying their properties. Thank you to Rory's parents for bringing in this wonderful resource to support our learning. We also did a dig for rocks and had great fun cleaning them off so we could examine them.
Trip To Oyster Coppice
We had a fantastic time during our trip to Oyster Coppice. We saw lots of different species of owls, made bug hotels and even got to toast some marshmallows!