Parrot Class
Welcome to Parrot Class!
We are a mixed Key Stage 2 class. In our class, we have two adults; our teacher is Miss Summers and Miss Shoemark is our fantastic teaching assistant. We are a friendly, hard working class who love working and learning together!
Our topic for Summer Term 2 Linnaeus or Darwin- how are they connected?
Week Beginning 17th May 2021
The Parrots have been busy learning about mummification. We have been removing and identifying the organs from a fish in preparation for the next stage of the mummification process. We all had a great time working together to remove the organs so they could be stored in jar- just like the Egyptians. Have a look at some photos from this activity below.
Week Beginning 10th May 2021
We have been learning about the Egyptians and have enjoyed making double page spreads and working in groups to share our knowledge about the mummification process.
Week Beginning 5th October 2020
We all had a great time with Ollie from Beat Goes On. Ollie worked with Parrot Class to develop a body percussion and samba performance. It was such fun!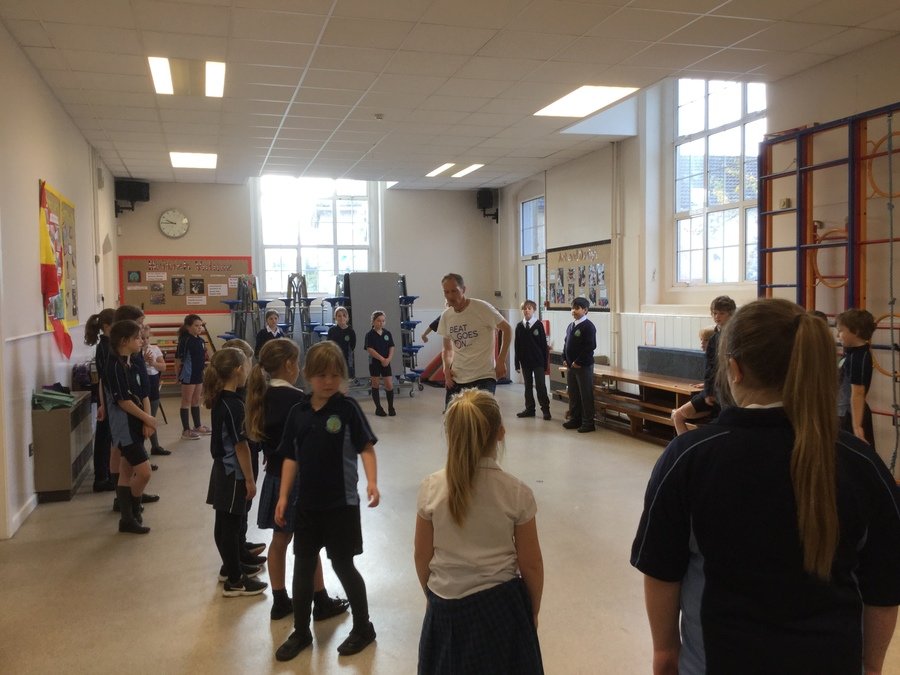 Parrot Class have been working very hard since they have been back in school. It has been great getting to know all the children; they are a really lovely group of children. We have been learning about George Bizet, working with our learning partners in maths and enjoying our Spanish lessons with Mrs Kingston.
Air Ambulance Visit
Here at Ludwell Primary School, we believe that all children should have the basic abilities to save lives (if they may need it) and know how to contact the emergency services. We were lucky enough to be visited by the air ambulance, who taught us the important jobs of the emergency services and how they help us. The children were shown how to complete chest compression on an adult and a baby and had lots of practise - well done to our future lifesavers!
Computing
We have had some exciting computing lessons so far this term! We have been learning to code to create dancing sequences and coding microbits do send messages, make dice and emojis. We are excited to keep learning how to code and all the doors it opens for us!
Maths Day
All the children at Ludwell Primary School were lucky enough to have Barney (from 'House of Maths') come in and challenge them with some interesting maths problems. The children were all involved in logical thinking, building shapes, testing their memory and questioning processes to solve problems. It was a great opportunity for the children to investigate using parts of the maths curriculum that they have not covered for a while, allowing them to keep their memory fresh. It was a fantastic day and we hope to welcome Barney back to our school for more challenges!
Local MPs
As politics is very topical at the moment and the children have become very interested in learning about their future, we travelled down to Sturminster Newton Sixth Form and listened to some of the Local MP candidates talk about their ideas for North Devon. The children had created questions to ask to the MPs and were very confident when asking them. The children found this extremely interesting and it has helped them to have a better understanding about what is happening in their lives.
Netball
The Years 4/5/6 children had the opportunity to take part in the first around of the Bee Netball Tournament, which was held at the Nadder Centre. The children played extremely well and progressed significantly throughout the day. We took two teams to the tournament and both teams were an asset to the school. The 'A' team were lucky enough to progress to the second round of the netball which will take place on the 5th of December in Salisbury - we wish them luck!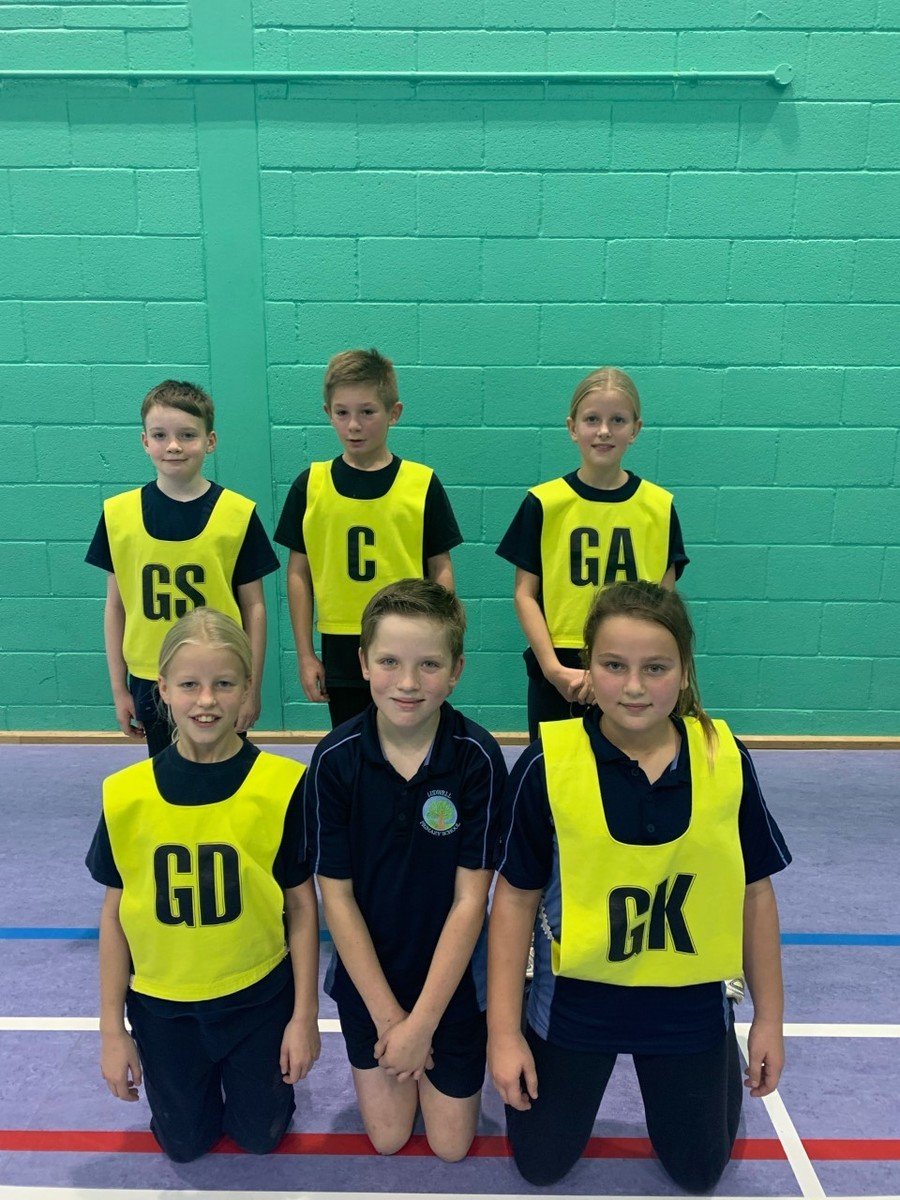 The Ancient Technology Centre
This week the children went to the ancient technology centre to experience how the Vikings lived. We were lucky enough to get to see inside the long houses that they built, grind grains to make bread, cook bread on the fire, create a knife using blacksmithing techniques, cut and organise wood ready for the fire and archery.
The children thoroughly enjoyed the visit and even enjoyed the basic bread that they had made (although they realised how long and hard they hard to work just to produce one tiny flat bread).
Murder Mystery
The Year 4 children were taken to Shaftesbury Secondary School to help solve the murder mystery. They took part in a range of scientific investigations to help them solve the clues. It was a great experience for the children to be in a laboratory and using specialist equipment!
They used chromatography to detect different types of ink, analysing finger print shapes and patterns, testing for different types of poisons and investigating fibres left behind at the crime scene.
Who killed Mr Farrer? You'll have to ask the Year 4s!
Wow, we met a Roman!
The Year 5 and 6 children were lucky enough to be taken to Port Regis for a talk from the Salisbury Classical Association about the Romans. We learnt lots about them and got to see a range of different artefacts. We also got to hear about how the Romans changed our lives and how many of the traditions are still used today, such as wedding rings.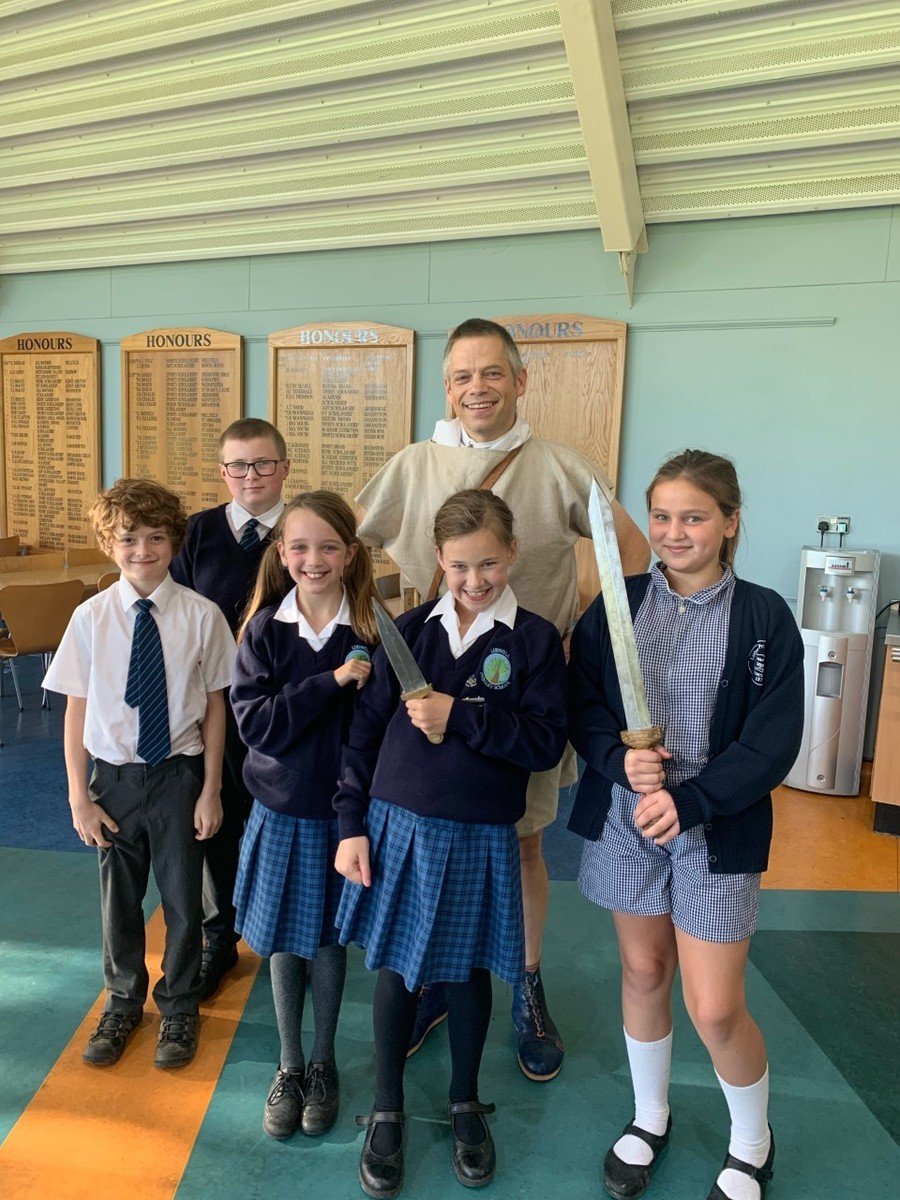 We were lucky enough to be taken to watch Billionaire Boy in the Theatre Royal in Bath. A special thank you to Mrs Sutton for our lovely snack packs and to the SOLs for helping us to go on fantastic trips just like this one!
Another HUGE thank you to the wonderful children for their fantastic behaviour on the day. Not only did we think you were fantastic so did the staff that worked there, you are an asset to the school and to yourselves - well done!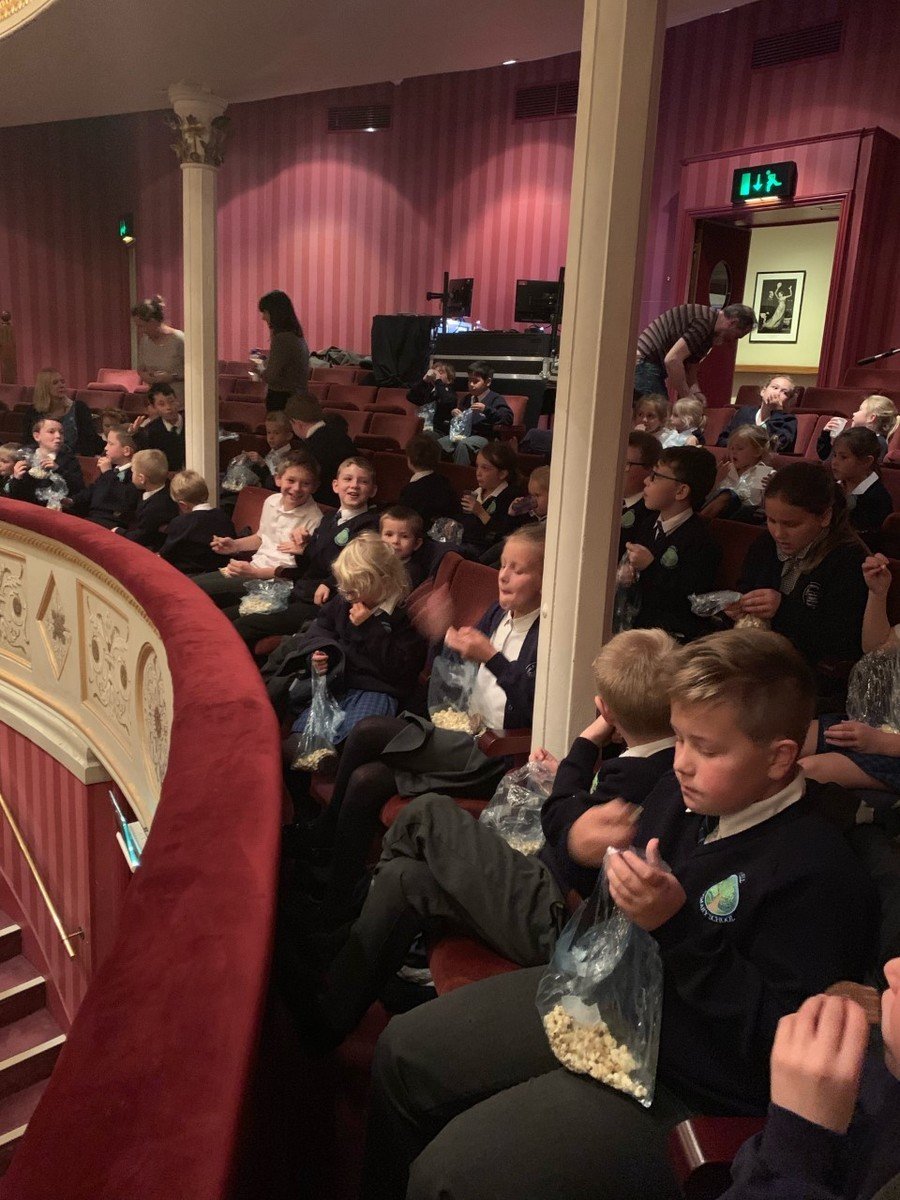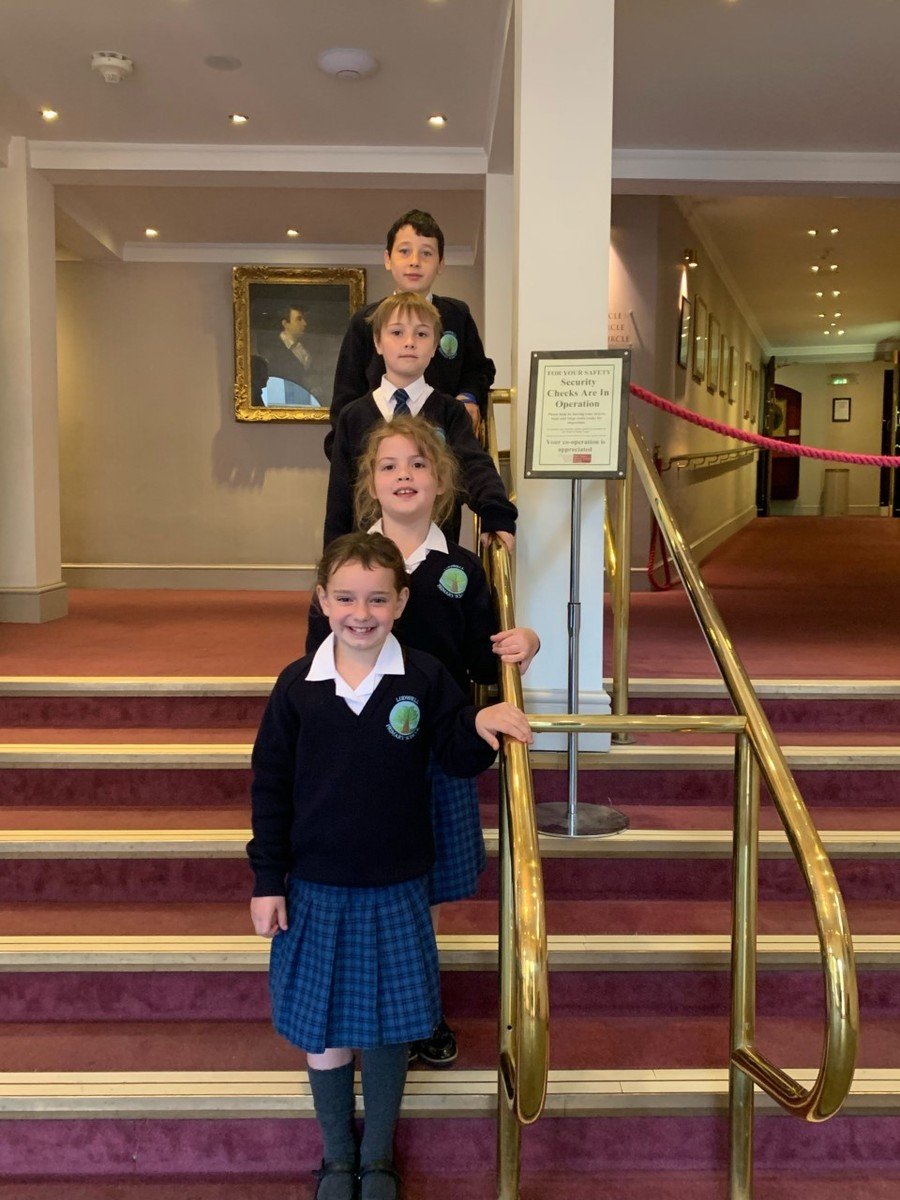 We have enjoyed learning the yellow submarine in our music lessons so far this term! Thank You, Mr Stone!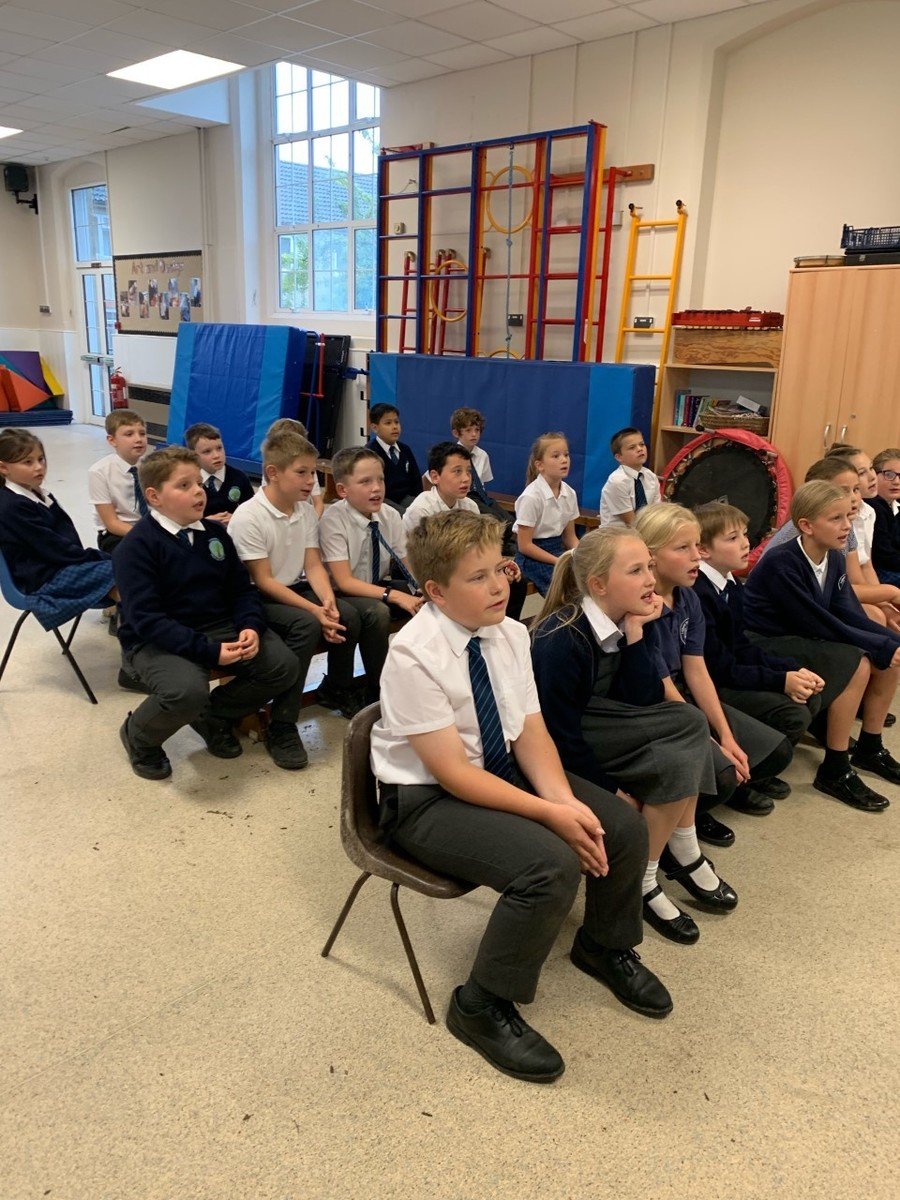 We have been learning about place value and working hard with our learning partners to find different ways of solving mathematical problems. We have been solving some place value problem solving questions using algebra. We used a range of methods to help us solve our problems and of course our maths resources helped too!