Parrot Class
Welcome to Parrot Class!
We are a Year 4, 5 & 6 class. In our class, we have two adults; our teacher is Miss Foote and Mrs Kingston is our fantastic teaching assistant. We are a friendly, hard working class who love working and learning together!
Murder Mystery
The Year 4 children were taken to Shaftesbury Secondary School to help solve the murder mystery. They took part in a range of scientific investigations to help them solve the clues. It was a great experience for the children to be in a laboratory and using specialist equipment!
They used chromatography to detect different types of ink, analysing finger print shapes and patterns, testing for different types of poisons and investigating fibres left behind at the crime scene.
Who killed Mr Farrer? You'll have to ask the Year 4s!
Wow, we met a Roman!
The Year 5 and 6 children were lucky enough to be taken to Port Regis for a talk from the Salisbury Classical Association about the Romans. We learnt lots about them and got to see a range of different artefacts. We also got to hear about how the Romans changed our lives and how many of the traditions are still used today, such as wedding rings.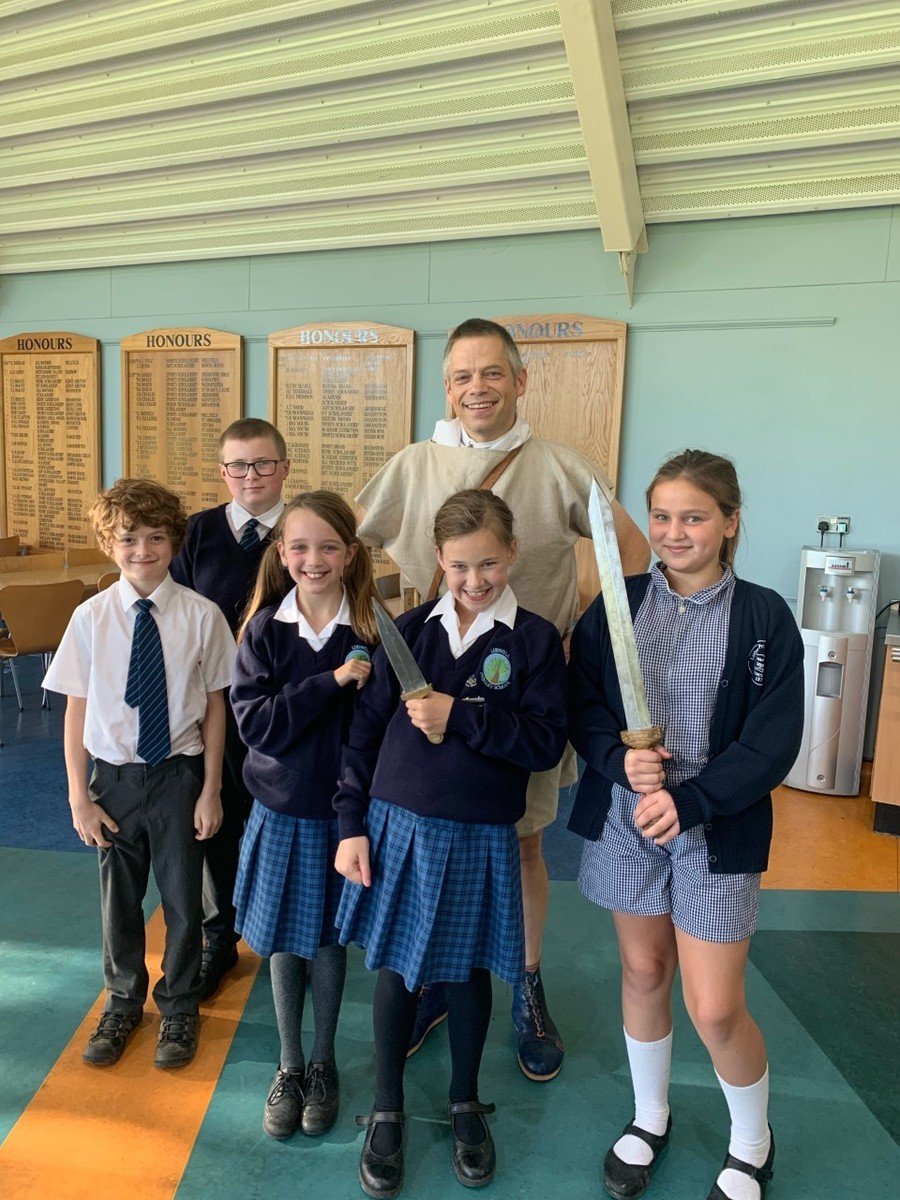 We were lucky enough to be taken to watch Billionaire Boy in the Theatre Royal in Bath. A special thank you to Mrs Sutton for our lovely snack packs and to the SOLs for helping us to go on fantastic trips just like this one!
Another HUGE thank you to the wonderful children for their fantastic behaviour on the day. Not only did we think you were fantastic so did the staff that worked there, you are an asset to the school and to yourselves - well done!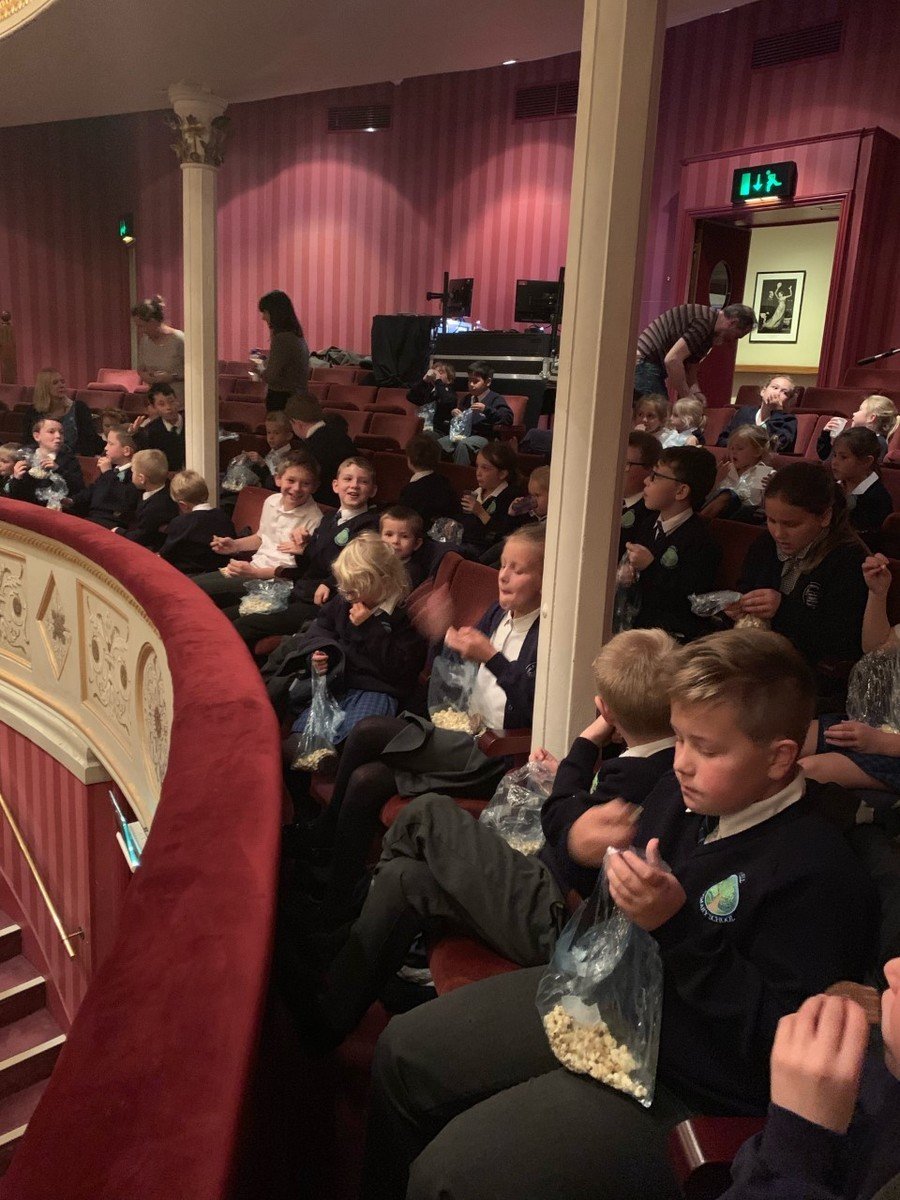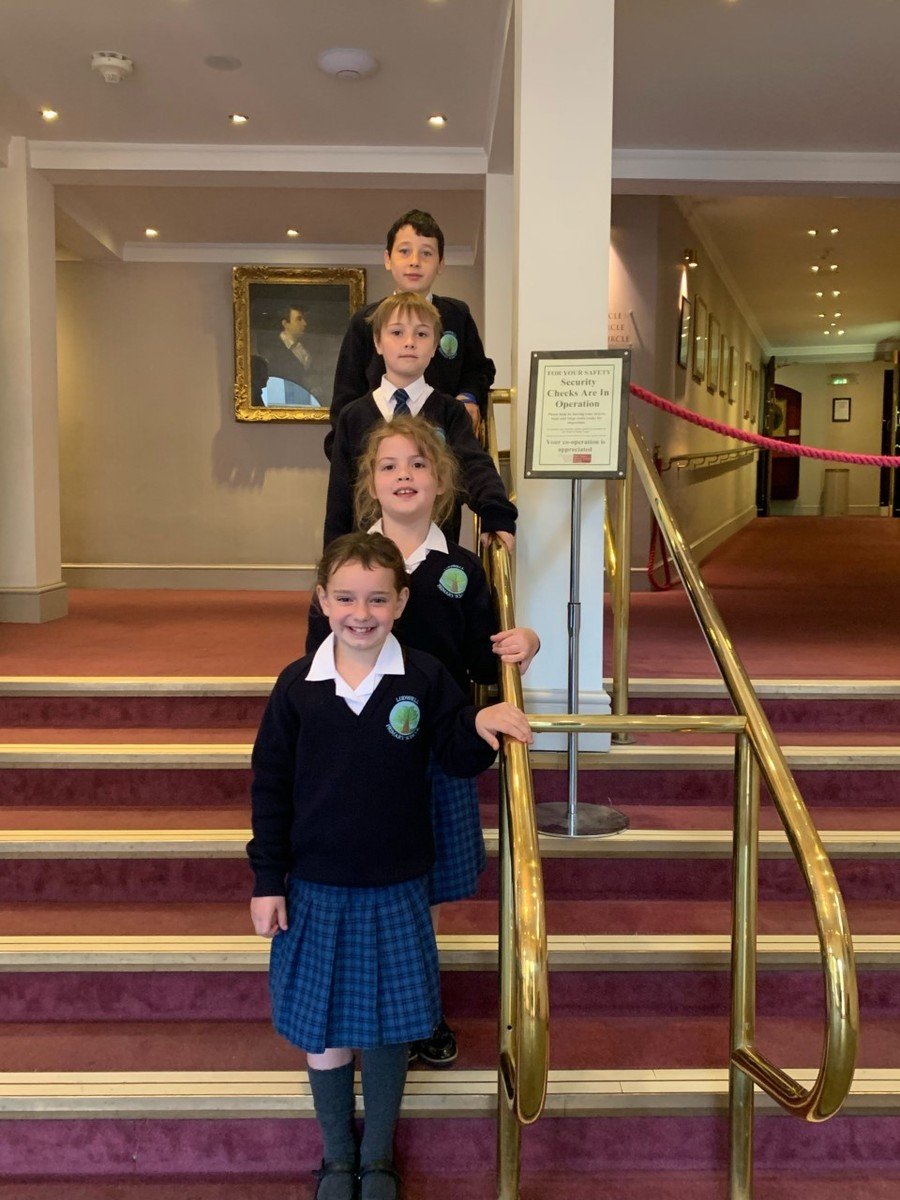 We have enjoyed learning the yellow submarine in our music lessons so far this term! Thank You, Mr Stone!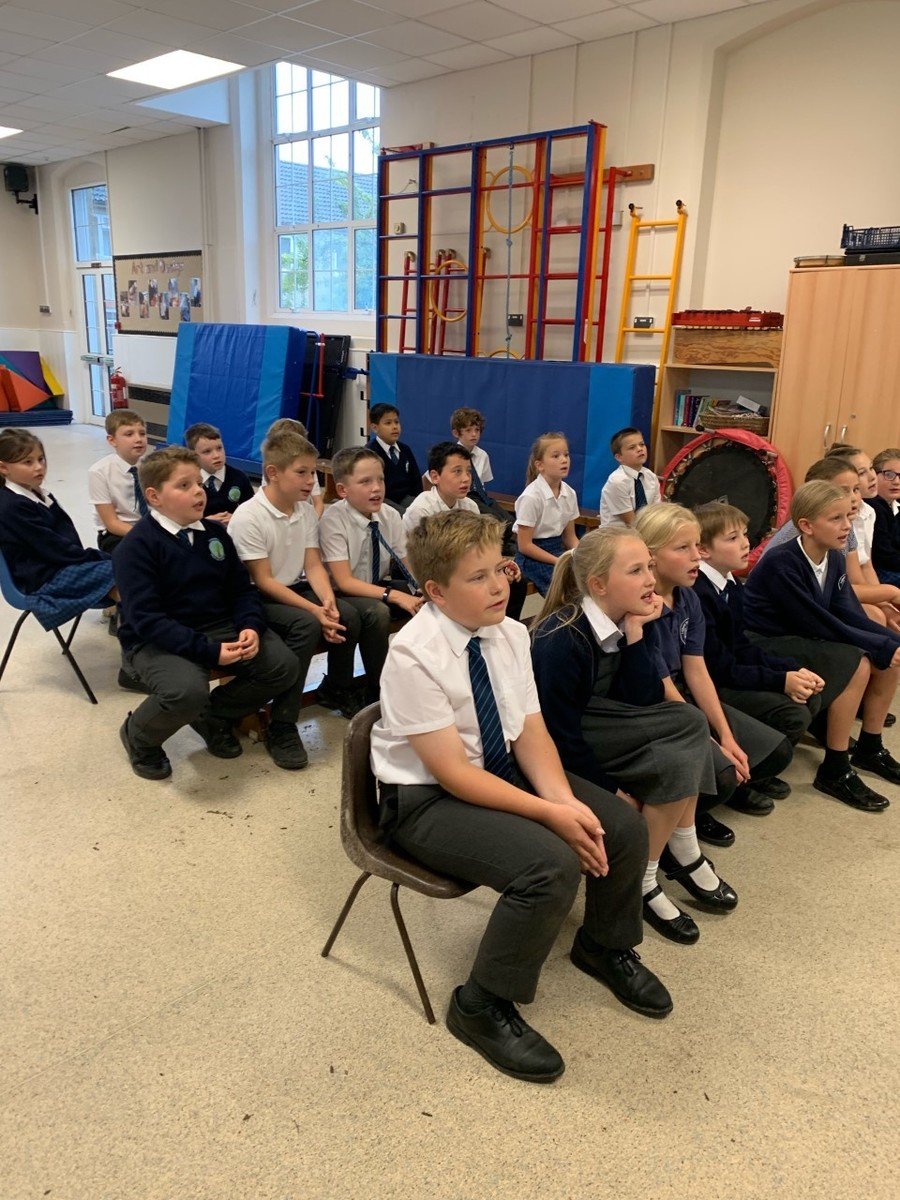 We have been learning about place value and working hard with our learning partners to find different ways of solving mathematical problems. We have been solving some place value problem solving questions using algebra. We used a range of methods to help us solve our problems and of course our maths resources helped too!